USA TODAY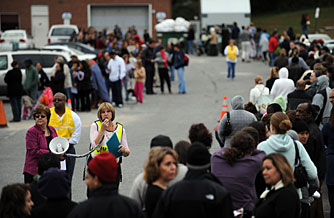 ATLANTA — Swine flu has already infected 50 million Americans, killing 10,000, most of them children and younger adults, federal officials reported Thursday.
The new estimates suggest that the flu, also known as H1N1, has spread through 15% of the U.S. population since it was first identified in April.
As of Nov. 17, 200,000 people have been hospitalized, says Thomas Frieden, director of the Centers for Disease Control and Prevention. That's about the same number of people hospitalized during the entire flu season, which usually lasts until May.